The Accelerated FreeFall Skydive Program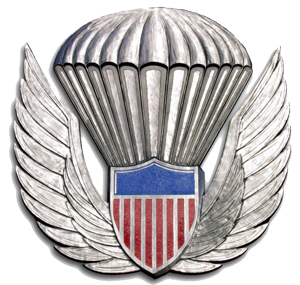 Independent instructors, listed on this page, are United States Parachute Association (USPA) rated instructors. Learn with confidence knowing your instructors have the training they need to teach you how to skydive at industry standards.
T
he Accelerated Training Program is the latest approach for training students the skills and techniques of Skydiving. This
includes the seven levels of training and 7 jumps
. The unique feature offered by this program is Direct Learning with both student and instructor jumping together from 13,000 feet with a 50 second freefall. This is a fast paced program and most students complete this program within 2 to 3 consecutive days, weather dependent.
"The AFF program is 7 jumps. There is no certification. This doesn't include your USPA "A" license."
The Center uses all modern equipment and training techniques. The price for all jumps includes the equipment, plane ride, all instruction and the jump. After each jump you will receive an individual critique and entry in your own personal logbook. Plan to stay until you finish your course, usually three days, weather dependent.Wear loose comfortable clothing, tennis shoes and bring food.
Once you complete your First Jump (AFF) Course you will be expected to move towards your "A" license as quickly as possible. AFF and the seven jump course earns you the privilege of jumping solo until you've earned your "A" license. Keep reading for more info. 
Do the math and compare drop zone offerings. Our course is to accelerate your learning thereby saving you money in the long run. Going to the tunnel and learning to fly greatly leverages your learning curve. This makes the course easier by helping to eliminate repeat jumps while boosting confidence before you ever come to jump.
This course is for people who want to become a skydiver. The Parachute Center has made more skydivers than any DropZone in America. People come from all over the world to jump, train and become a skydiver at The Parachute Center. Many have gone on to be world champions. It is to your benefit to complete the course in a timely manner and continue into your skydiving career by first earning your "A" license. Currency is everything. If you start. Plan to finish. We are open 7 days a week, year round and jump weather permitting.
 We do not accept personal checks but we do accept Cash, M/C, Visa, and ATM. Make sure to call for appointment. We look forward to seeing you and sharing the skydiving journey with you.
Step 1 :Read these pages in their entirety and follow the directions
Total of $1440 Includes all this:
$290 - Learn To Fly In The Tunnel

Learn to Fly! with 10 to 15 minutes of concentrated body flight school with a personal coach in a state of the art Windtunnel. This is our true secret sauce to save you money, time and frustration. We have Lodi Local instructors and coaches at two location in Northern California. You must get your video! Bring your video with you to show your instructor.

$125 - Working Tandem At Skydive Lodi

Before you make your first jump course skydive, you are required to make a "working" tandem jump as a rehearsal and practice for your first AFF jump. This will give you an opportunity to rehearse altitude awareness, body flight, and canopy flight with an instructor the entire time. This boosts confidence and sets the stage for a successful first AFF jump.

$1,000 - Your First Jump Course

(Private one-on-one Instructors available for $1200, See below) Bring the video of your tunnel flying and be prepared to commit up to three (3) CONSECUTIVE days to finish the course, longer if weather impedes. This course is offered during the week, only (Monday through Friday) by appointment.

$25 - Logbook & Goggles

Logbook – This is a special book you will use to log ALL of your jumps and have them signed. This is your proof of education, proficiency and will be used for all your progress checks for the next couple of years. Goggles – You will want your own pair of goggles. This is a personal item and they get scratched easily. It's the perfect first investment.
The Process of Becoming a Licensed Skydiver:
1) Learn to FLY in a Wind Tunnel
with one of our certified AFF-I Tunnel instructors, 15-20 minutes. (info given upon deposit) Learning to fly in a wind tunnel is essential training for our accelerated program. Once in the sky you will already have basic body flight skills and be ready to learn the equipment and canopy flight.
2) Study First Jump Course Material
you get access to when accepted and have made your deposit for the program. It's your job to come prepared. Part of the accelerated nature of this course is your ability to prepare yourself before arriving.
3) Make a Working Tandem Skydive
where your instructor is attached to you in FreeFall and your entire canopy ride to the ground. You will have an altimeter, pull, and fly the parachute. Even if you have made a tandem jump before, you will make this one too. It's part of the course and another way to get you to completion faster.
4) Complete AFF First Jump Course
(Accelerated Free Fall) —-> Clears you for solo jumping out of a plane completely by yourself!
Jumps 1 – 3 your instructor(s) are holding onto you but not attached to you.

Jumps 4 – 7 your instructor will be flying in front of you and is no longer holding onto you.
5) Get Your USPA A license:
(Recognized worldwide)—-> Cleared to jump with other licensed skydivers!
Minimum of 25 skydives

Completed "A" Lic Skills Card

Ground study/work

Required flight skills coach jumps

USPA Membership
*Possible Extra Costs
Remember: This course is your "Fast-Track" to becoming a skydiver and is meant for those committed to the process. There are always expenses and equipment you will need and want to own. So just bring all of your money.

Again, this is a 7 level, 7 jump course and doesn't include any certification or USPA "A" License. Click the "Learn More Button", below, for more info.
$110 and $135 For RE-Jumps – Sometimes students will need to repeat jumps to show proficiency. This all depends on your skill, ability to follow directions and progress. Most repeat jump students need only repeat 1 or 2 jumps. AND, To avoid this situation completely, go do your tunnel time!!!! It's worth every penny.

Get Trained Fast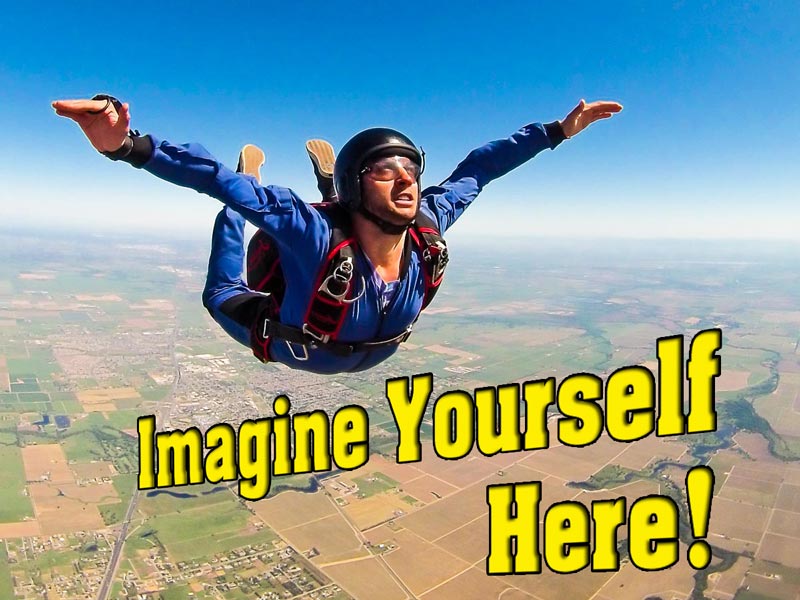 Independent Instructors: $1200
Independent contractor instructors are by appointment only.
All instructors listed below are USPA Rated Instructors some with many years of experience. You can check out their credentials by clicking the "SIGMA" buttons.
The Private Instructor Method is for those serious enough to invest in themselves and their one-on-one learning "experience." Private instructors pride themselves on providing the ultimate client experience including after first jump course guidance. Many have invested in education beyond basic requirements.
Learning to skydive is one event worth investing in simply because you are worth it. Private instruction focuses on a high learning curve with a relaxed environment customized just for you. With private instruction you get a constant teammate dedicated to your success and comfort.
This is the gold standard. We are one of the only Skydiving Centers in the world to offer this type of high learning curve, one-to-one instruction from start to finish. This is why students come from all over the world to train here.
($1200 = $1000 first jump course + $200 Private Instructor. Do your research. This still beats the prices of competitors.)
Ron Bell
Ron Bell started his skydiving career in the military as a paratrooper in 1992. "I never thought at that time that I would pursue a lifetime career in skydiving," Ron recalls, "but as life would have it I made my first civilian jump in 2002 and fell in love with skydiving all over again." Ron has always loved teaching and in 2007, he combined teaching and skydiving when he received his first rating as an AFF-I. Shortly thereafter; he received his TI rating, sold off his company Bell Custom Builders and moved to Spaceland in Houston, Texas, to become a full time skydiver. Since then he has spent his time in the skydiving community trying to make the next generation of skydiver smarter and safer than the ones that have come before. He now has over 25 years in the sport and over 11,500 jumps. He has worked extensively with AFF, STP, and AFP student programs and brings years of experience and knowledge to candidates. 

Ronnie Shuman
Ronnie Shuman has a lot of hobbies but he's not content just doing them for himself. He loves teaching and inspiring people so in every sport he does, he becomes an instructor. He started martial arts at the age of 4 and by 15 he became a full time instructor and continued teaching for the next 9 years. He wasn't content just scuba diving either and became a dive master so he could lead trips and be an assistant instructor. He has been teaching snowboarding and coaching a freestyle team for the last 13 years. When he started skydiving in early 2014, it was just a matter of time until he started helping others. In his first year in the sport he got his coach rating and by year 2 had 500 jumps and his D license.


Michelle Hart
Michelle Hart has always had a passion for teaching. She wanted to become a teacher when she was growing up (but somehow ended up being a chemical engineer) and tutored others all through high school and college. In her senior year of college at the University of Florida she discovered that her school had a skydiving club called the Falling Gators. She started skydiving and fell in love with the sport as well as the community and the people. Once she moved out to California in 2014 she started jumping a lot more thanks to all the amazing dropzones in the area and by 2016 got her coach rating and her D license. She is excited to share her passion for skydiving and teaching with others.


Joel Aguirre
Originally From Buenos Aires, Argentina, Joel calls Nor Cal his home. An experienced iFly wind tunnel flyer, instructor, and coach, Joel is our go to instructor for our wind tunnel training in Sacramento, CA. Joel is known as your fun, patient, and laid back instructor. As a skydiver, Joel is a USPA Accelerated Free Fall (AFF) Certified instructor.

Joseph Pascucci
Joseph Pascucci is a USPA Coach, AFF Instructor, Tandem Instructor and Camera Flyer.  Skydiving is one of his greatest passions, which he loves sharing.  Joey's instructional record and experience comes from the snowboard industry with over 2000 documented teaching hours. Joey holds an AASI Level 2 Snowboard Instructor with a Level 2 Children's Specialist Accreditation. From your first tandem to your first solo skydive, Joey will guide you through the entire process.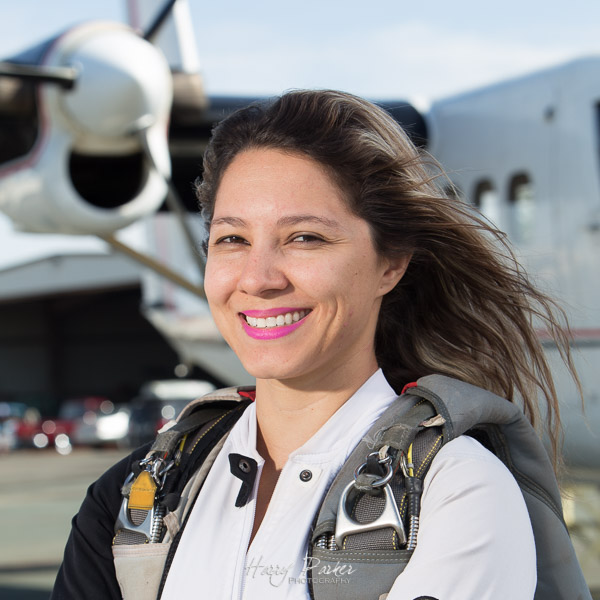 Dani Vitorino
A Brazilian by birth, Dani is one of Lodi's all star women skydivers. Quite and easy going, Dani loves flying camera and instructing.
Harry Parker – Instructor, Coach, Mentor
Call for more information and to book appointment: 707-971-0357

Over 25 years in the sport and over 5,000 jumps.
Skydive University Trained and Oriented
Skydive Club Jump IN! Founder
Expert Lic Holder
USPA Rated Coach
Aerial Photographer
FAA certified Rigger
Wingsuit Pilot
BASE jumper
Check out a few recent Graduated Students
"My methods are straight forward, simple and fun. This course is for those who are committed to becoming a skydiver. I use the most advanced teaching methods available, including; Skydive University Methodology and The Wind Tunnel, for exponential learning curve. My course is about you. Total One-on-One Training, Coaching and Mentoring to provide you with the skills, experience and confidence you will need to not only survive, but thrive!"
Training aids available online for your convenience. After your course is done you will also get the "roadmap" towards  your first big goal, your USPA "A" license.
Harry also runs our local's club dedicated to your advancement in the sport as well as having more fun than anyone else at www.ClubJumpIn.com. Here you will find your next steps for your "A" license, local coaches, and required courses to get your licenses faster.
Current Classes:
Harry Parker:
Instructor, Coach, Mentor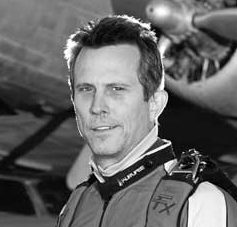 Call for more information and to book appointment: 707-971-0357
Over 25 years in the sport and over 5,000 jumps.
USPA Rated AFF Instructor
Expert Lic Holder
USPA Rated Coach
Aerial Photographer
AFF certified Rigger
Wingsuit Pilot
BASE jumper
"My methods are straight forward, simple and fun. This course is for those who are committed to becoming a skydiver. I use the most advanced teaching methods available, including The Wind Tunnel for an exponential learning curve. My course is about you. Total One-on-One Training, Coaching and Mentoring to provide you with the skills, experience and confidence you will need to not only survive, but thrive!"
Once done with your AFF First Jump Course, you will be guided with the info and tools you need to get your big first goal, your "A" license.
Harry also runs our local's club dedicated to your advancement in the sport as well as having more fun than anyone else.  Check out the site at www.ClubJumpIn.com  and get hooked up with the local jumpers just like you.
Check out a few recent Graduated Students
Current Classes:
Call for more information and to book appointment: 707-971-0357