Skydive Today!
---
Making your first skydive is easier and more fun then ever. Check us out, make sure to check the competition and accept no substitutes, this is the one and only Skydive Lodi at The Parachute Center. We offer the funnest, fastest and most complete experience in the country.
Only $100!*
Your Tandem Skydive

Fast comfortable ride to 13,000 feet! with breathtaking view of wine country.

$175 Includes Your Personal Video Cameraman

Your very own teammate! there to capture the entire experience on video and pictures

PLUS: Custom Memory Package

Pro edited video and images ready to share and take home before you leave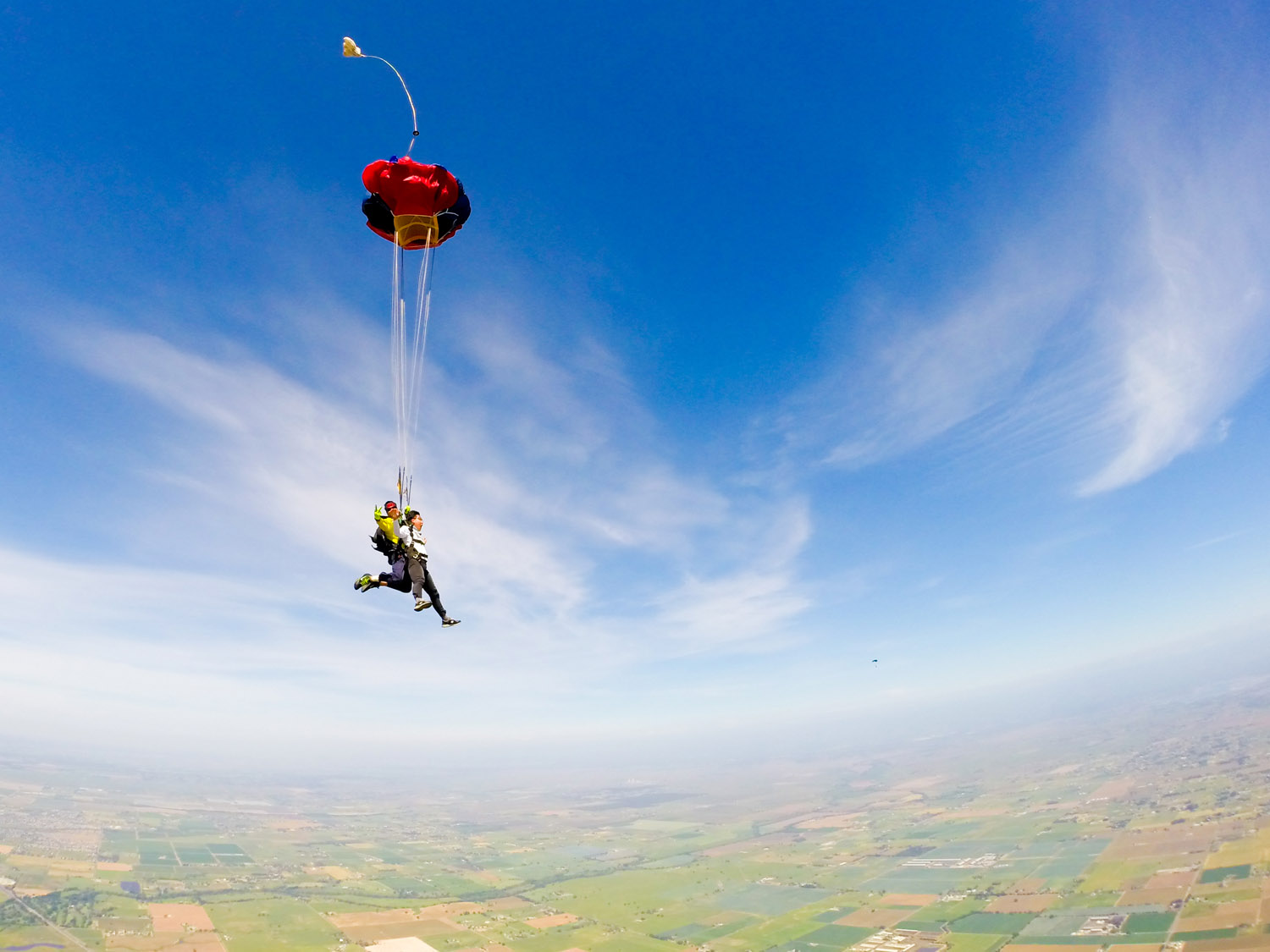 ---
1) Luxury Experience
Ride in comfort, style and speed in our multimillion dollar aircraft, all while using the most current, state of the art gear available.
Benefits
Fastest most comfortable aircraft
New, State of the art Equipment
13,500 feet of pure adrenaline
Most Fun Crew
2) Your Jump
Check the competition, and read the fine print! No one else can offer tandem skydiving at our price. Don't get caught with a bait and switch!
Benefits
Full 60 Second Dive!
No Waiting All Day
Fast Pre Jump Class
Fun Canopy Ride
Birds Eye View of Wine Contry
---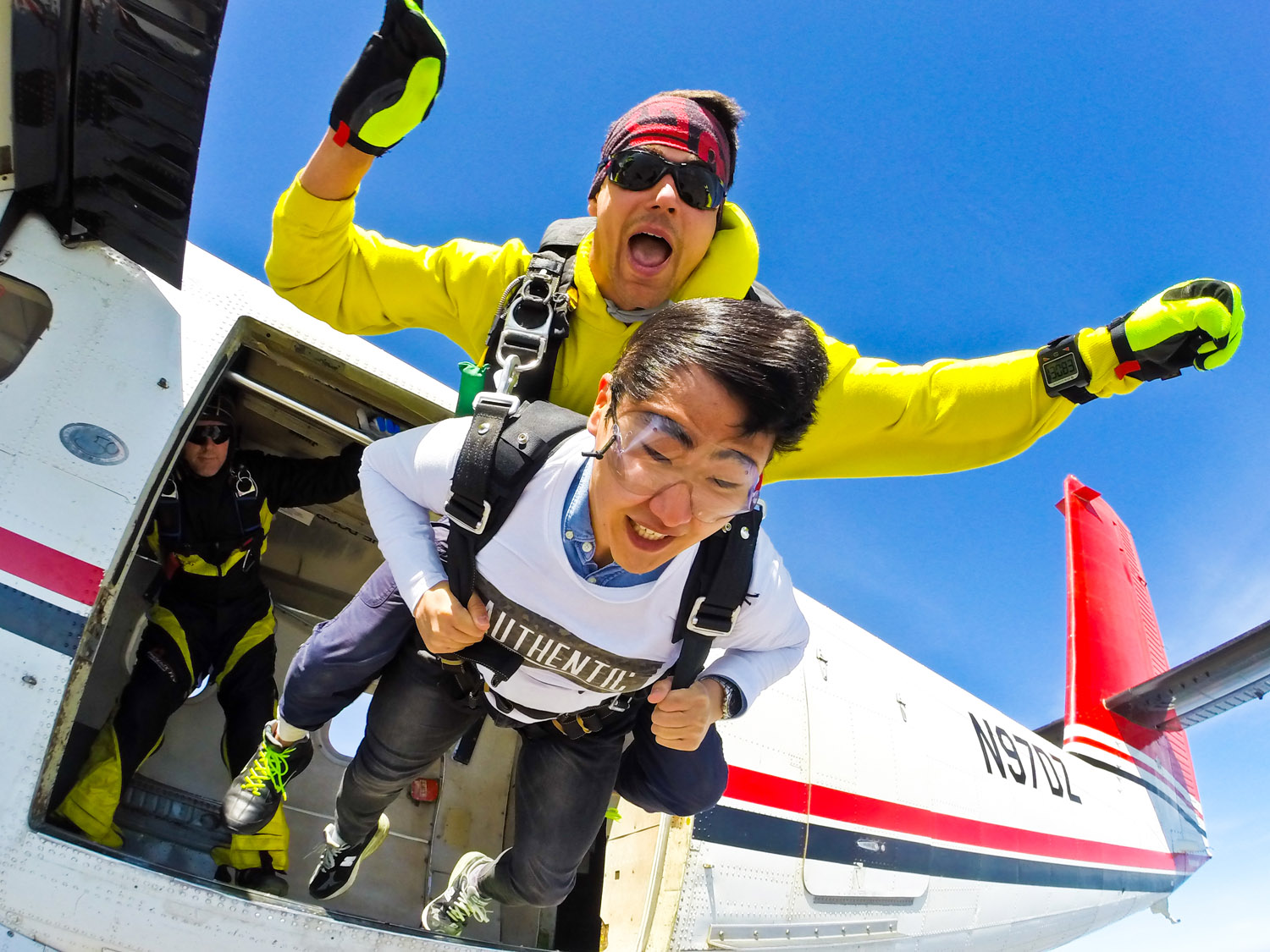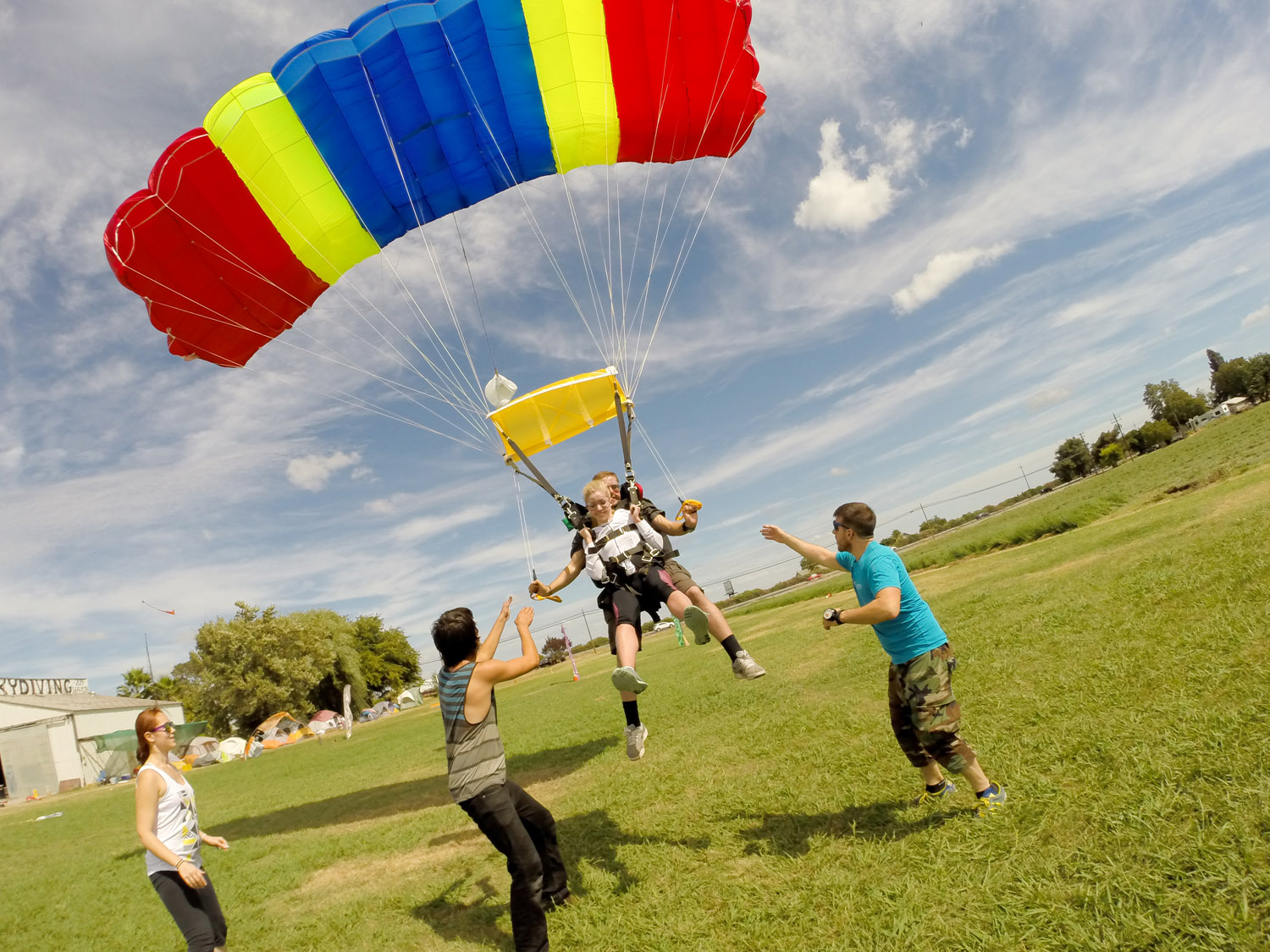 ---
3) Custom Memory Package
Your jump is covered by your very own PRO Skydiving Photographer and cutting edge editing.
Benefits
Your Very Own Skydive Teammate
Your Unique Video Production
YOU in over 100 images
Easy Sharing Digital Format
Your Video
---
Imagine you being the star of your own video! Wow your friends, family and coworkers with a shareable custom video of your adventure.
Your Photos
---
Super shareable still images of your coolest action hero shots. On most jumps you will receive up to 100 or more images to choose from. This leaves ample room to choose your coolest looks your family and friends will admire. Imagine these being your profile pics!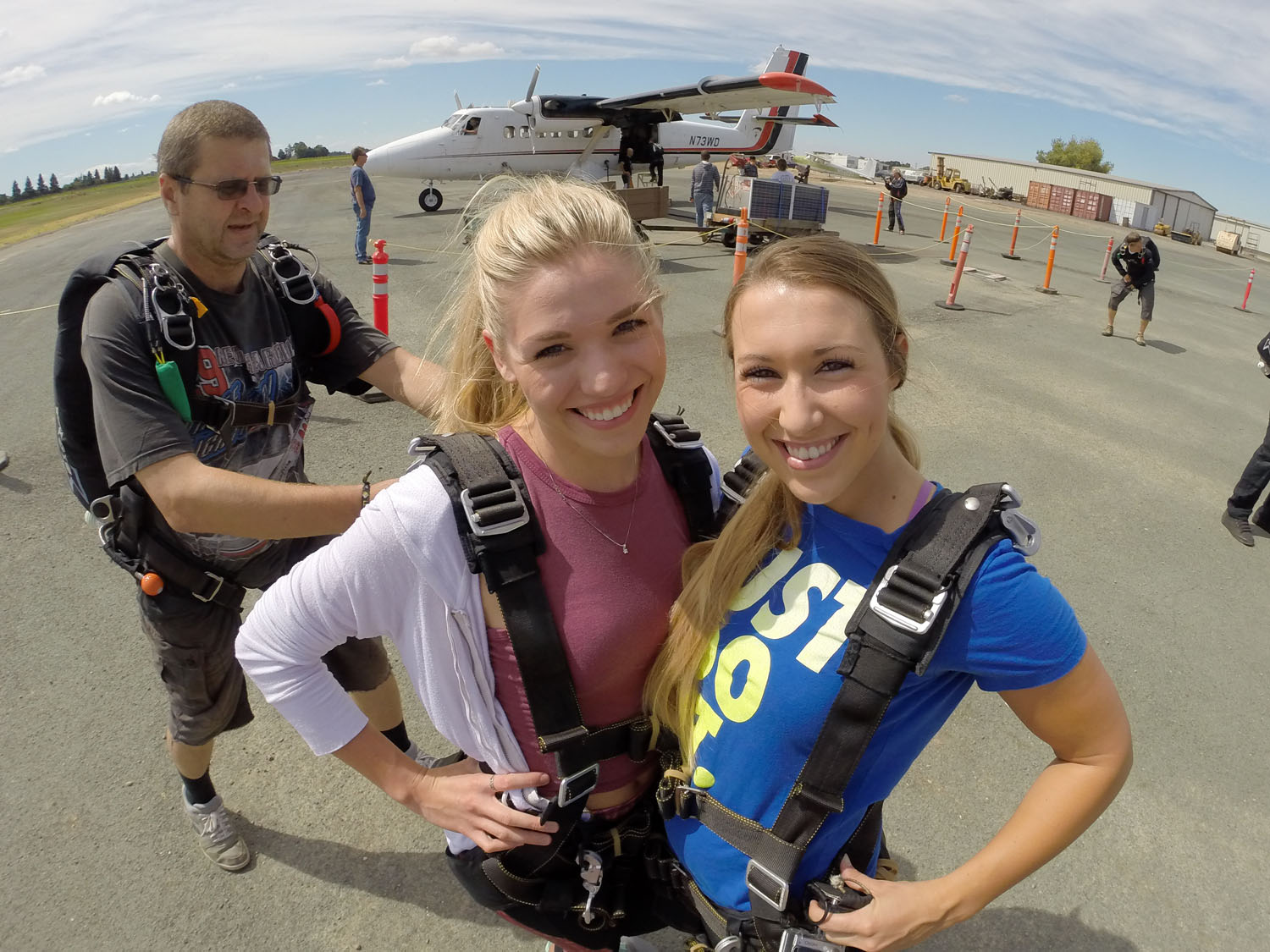 ---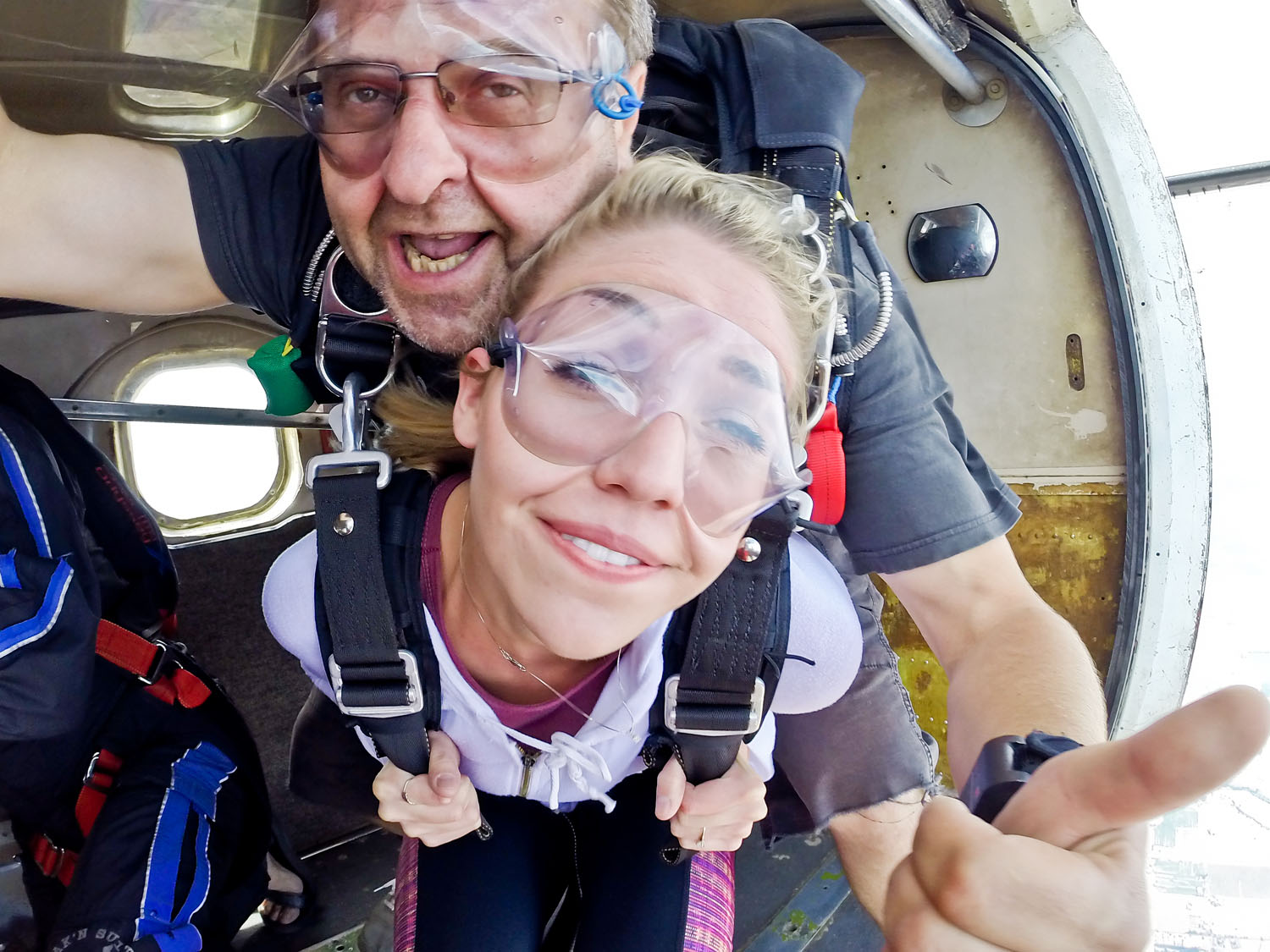 ---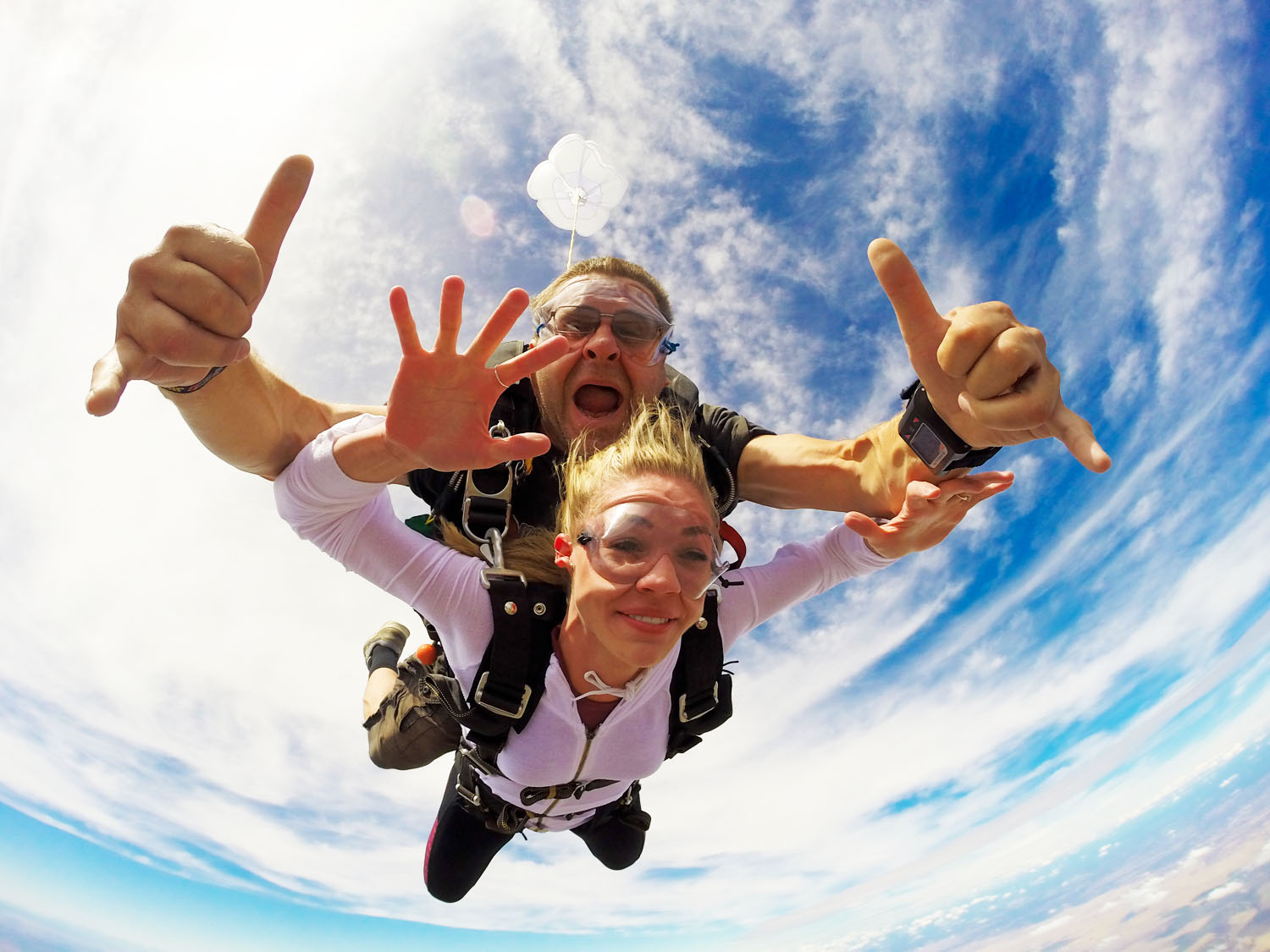 ---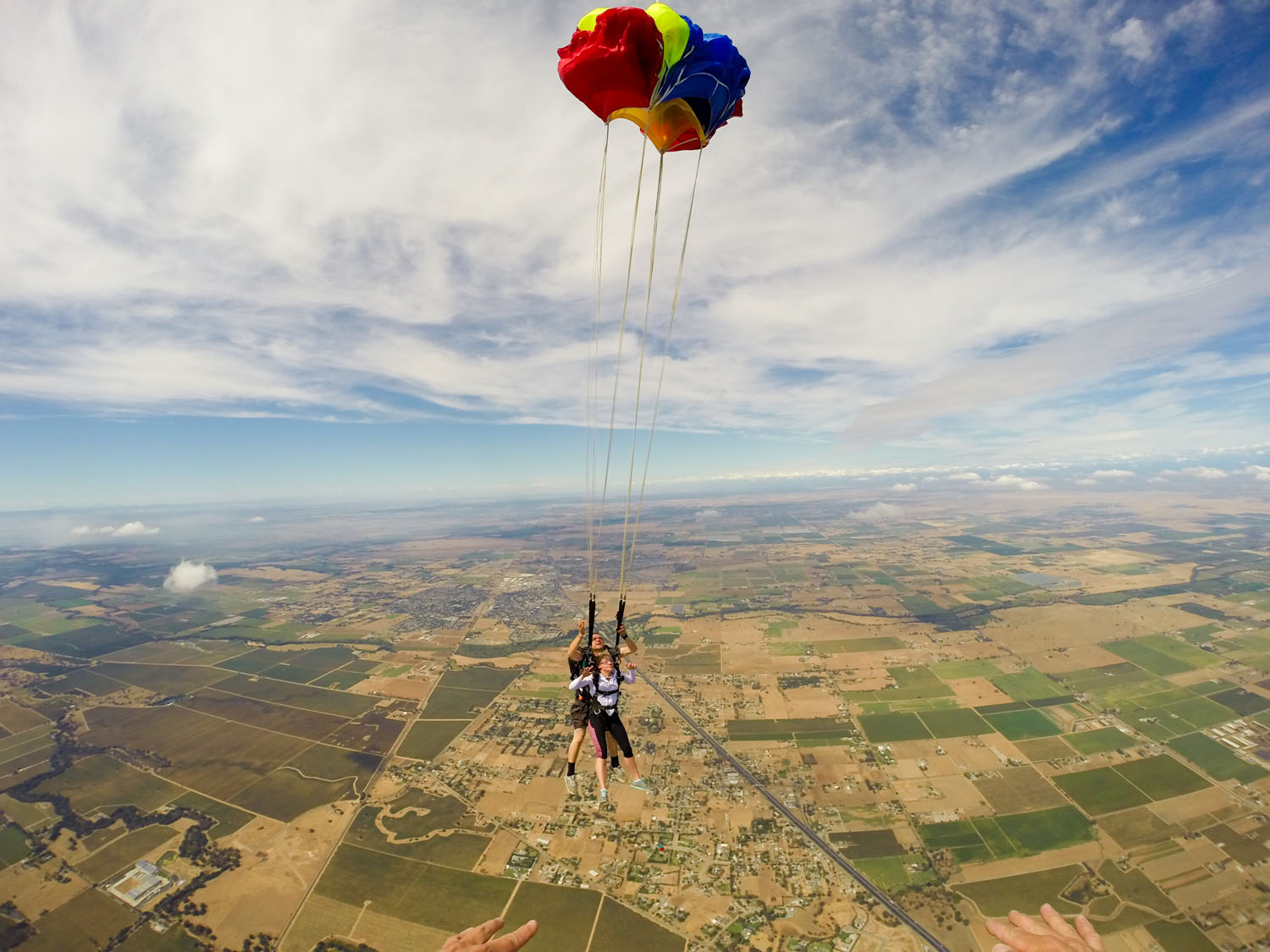 ---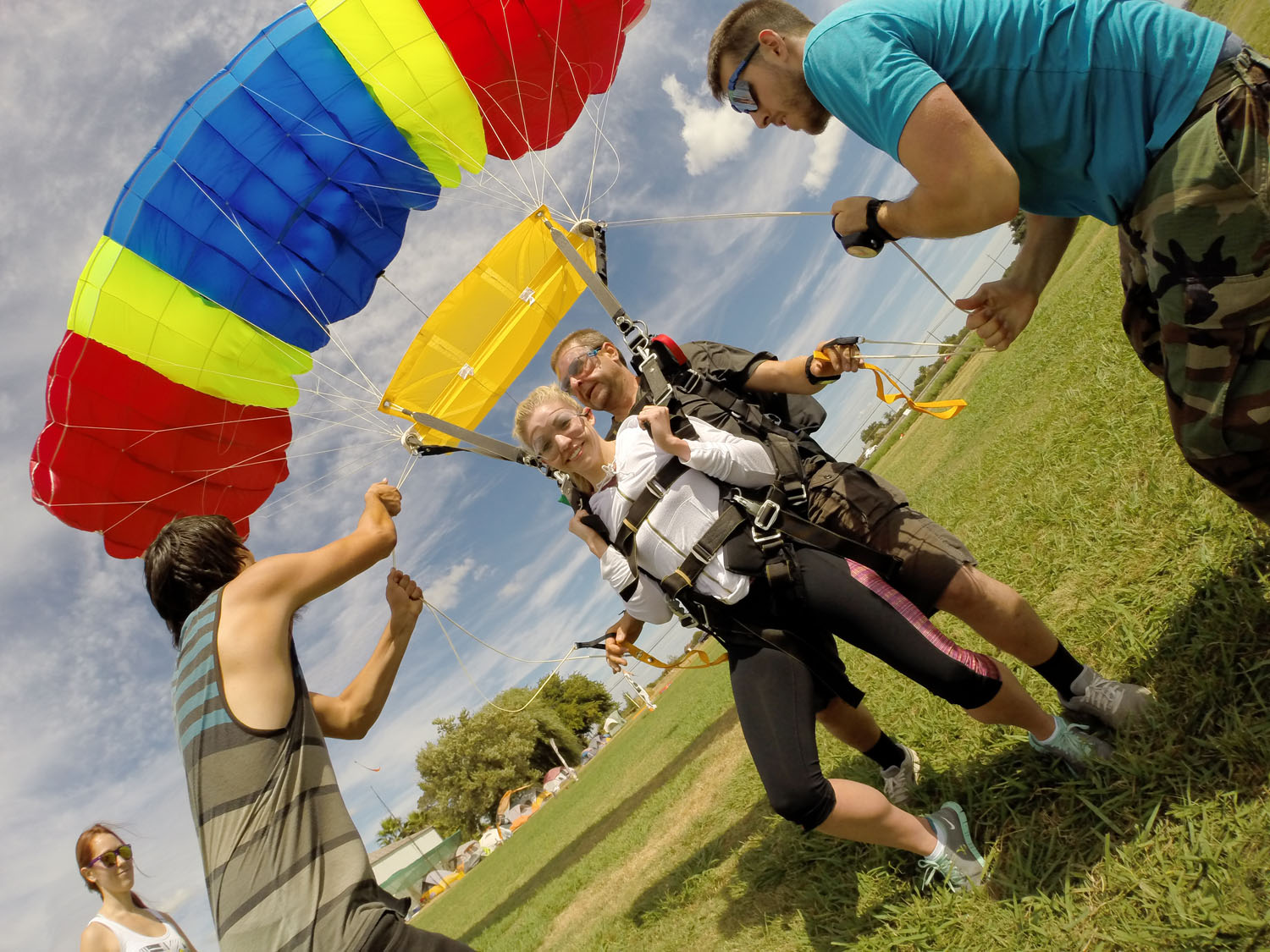 ---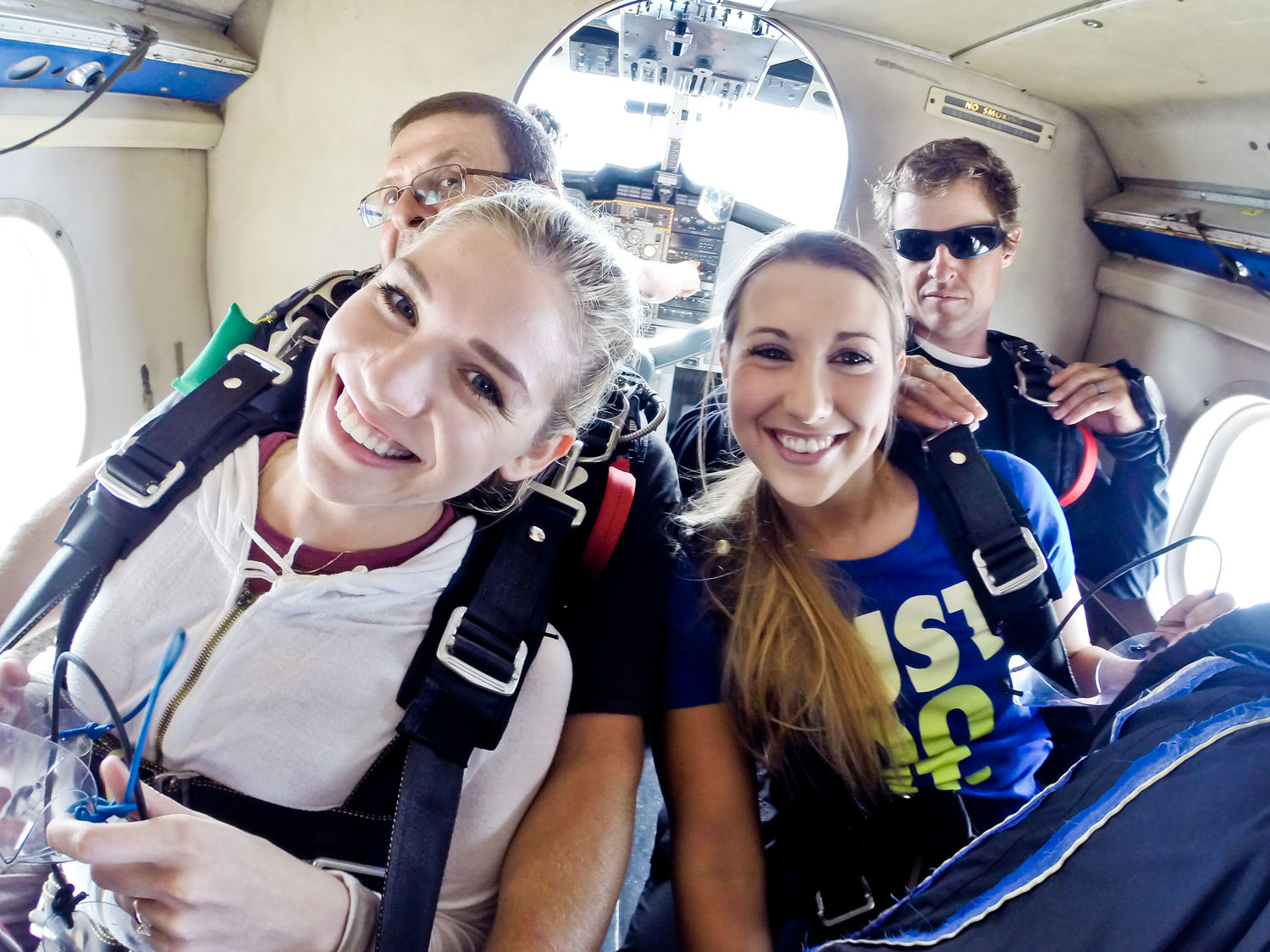 ---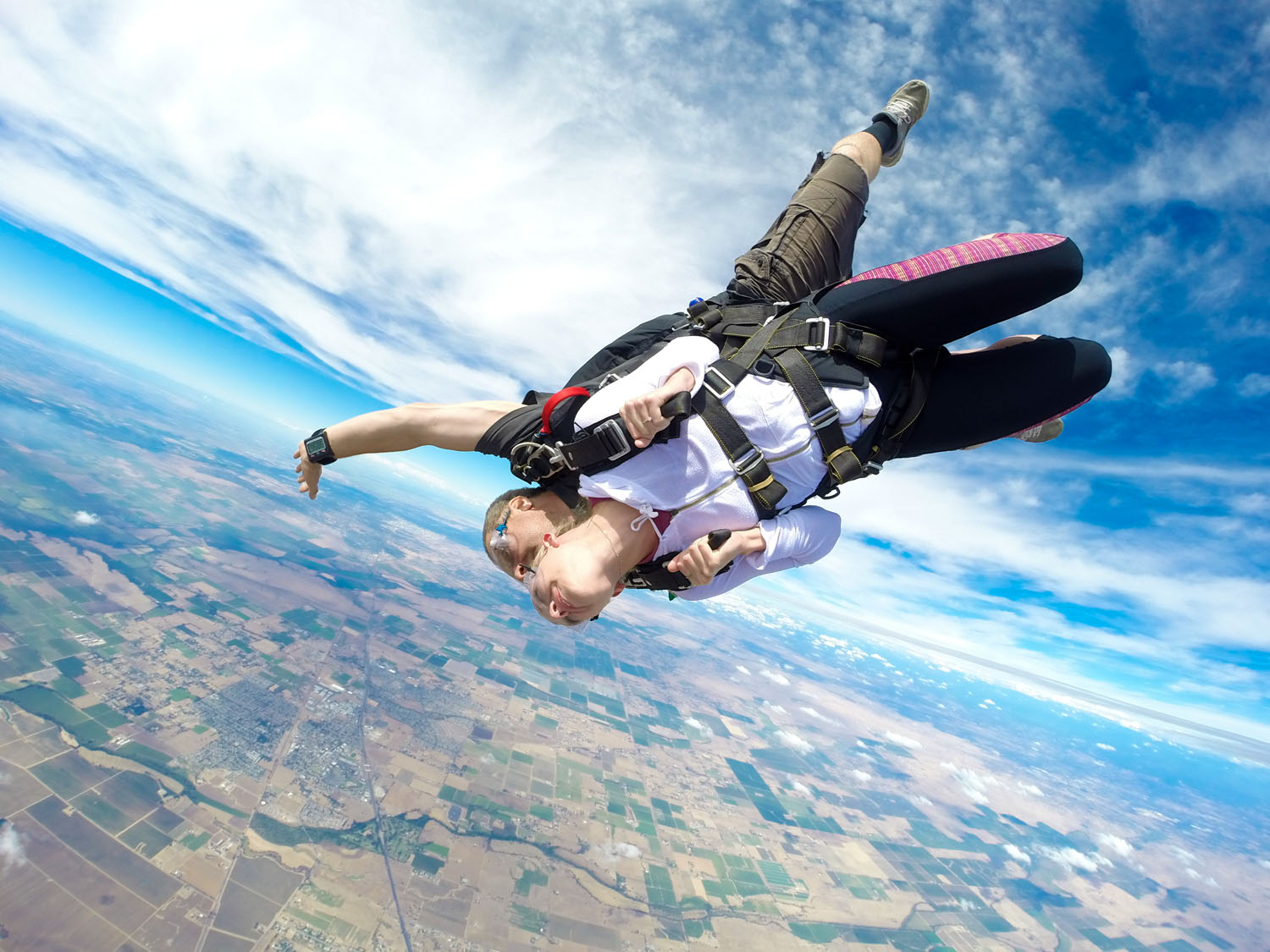 ---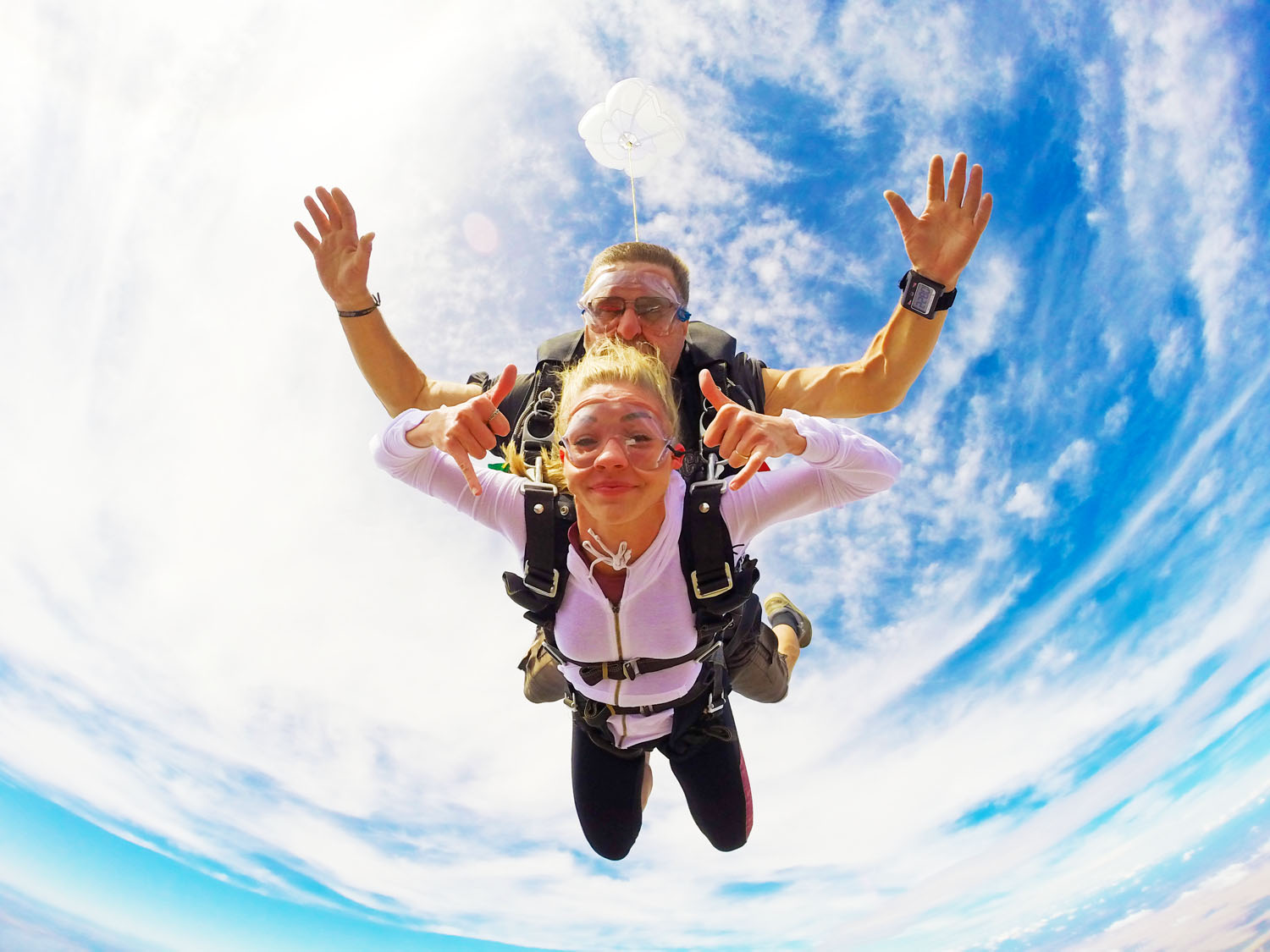 ---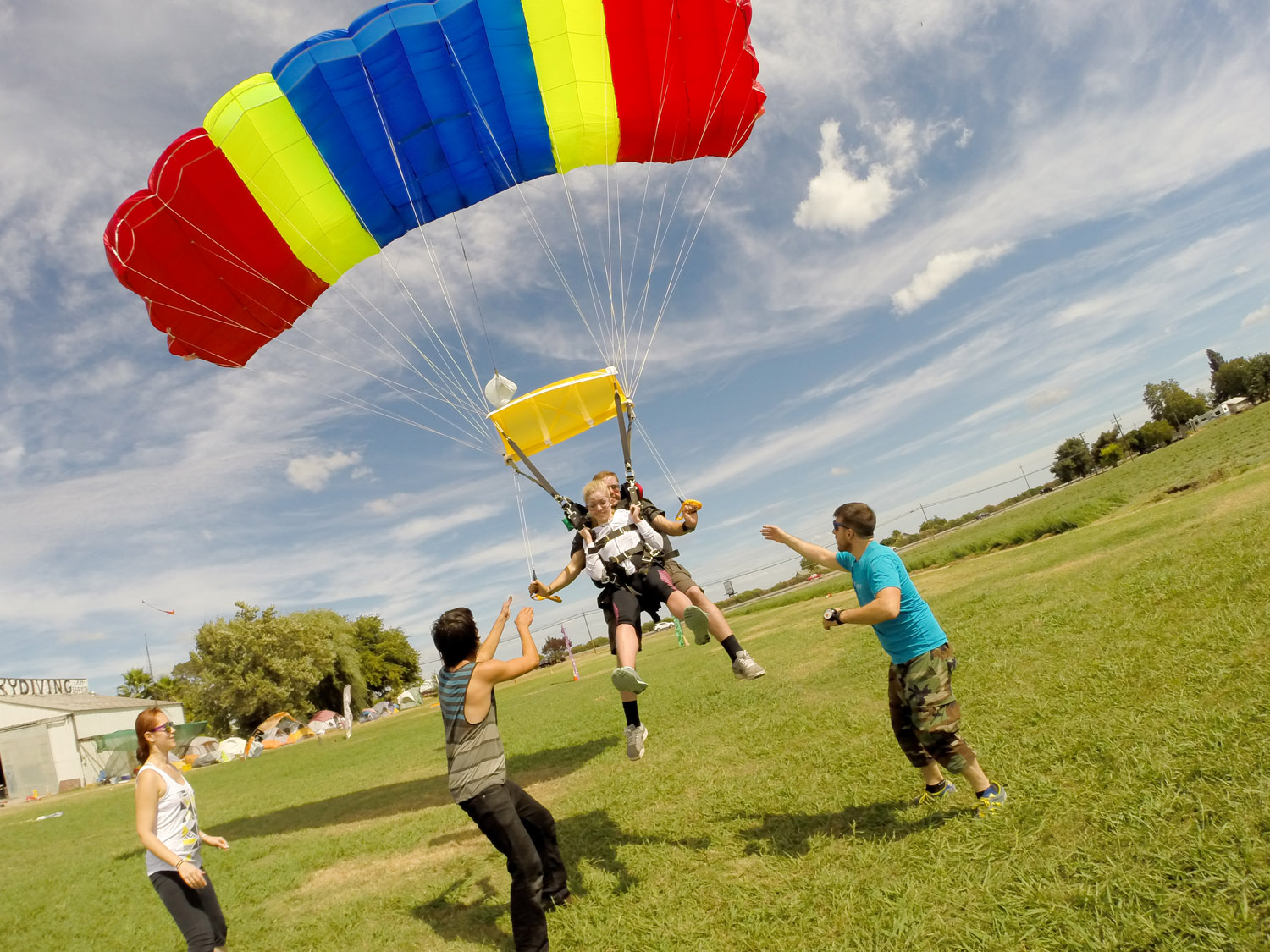 ---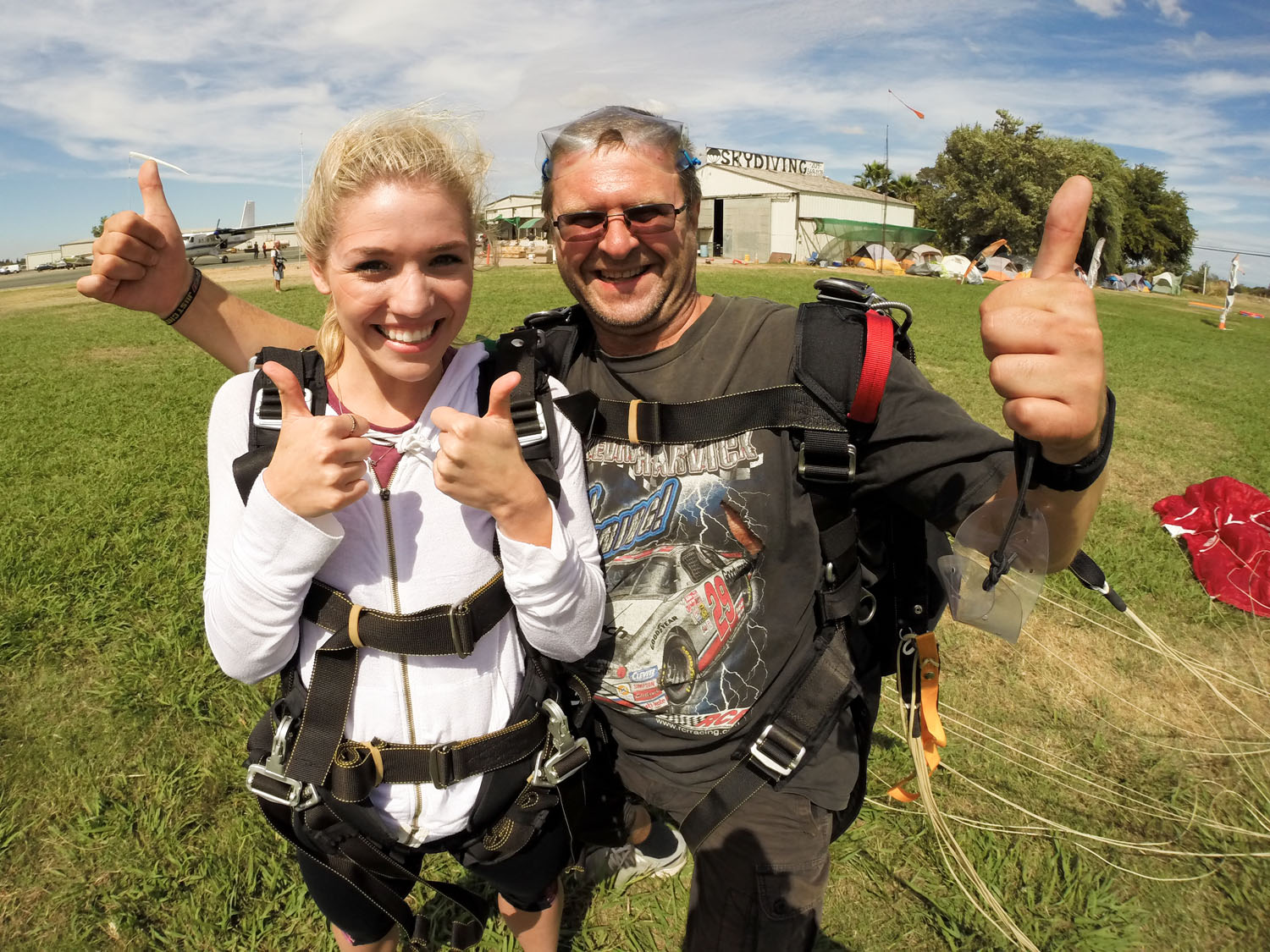 Totally cool huh? And you get these before you leave the airport.
Easy as 1-2-3
---
Making your first skydive is way easier than one might think. It really is as simple as buying your ticket, showing up and getting in the airplane. We do all the hard work for you. You're going for the ride. All you need is the guts to do it.
1) Show Up!
---
Simply show up anytime between 9am-3pm, Seven days a week, 365 days a year.
---
Directions
2) Pay For Your Jump
---
Cash or Credit
We even have an ATM
---
3) Jump!
---
Come ready to jump and experience one of the most amazing feelings in the world.
---
Super Stoked First Timers
---
---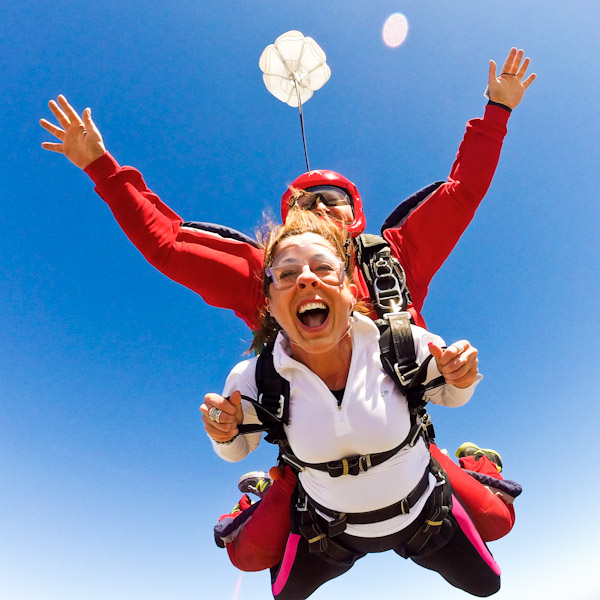 ---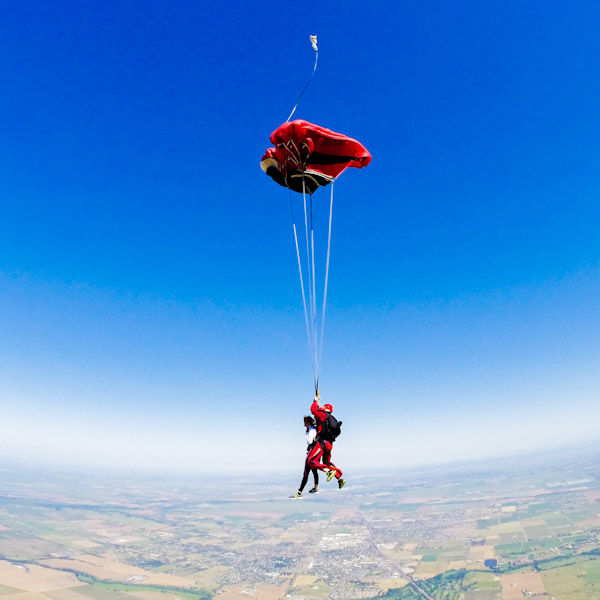 "All I can say is wow, this totally blew away anything I've ever tried before. Everyone was super nice and I LOVE my photos and videos. Will be back again for sure. Thank you!" -Anna-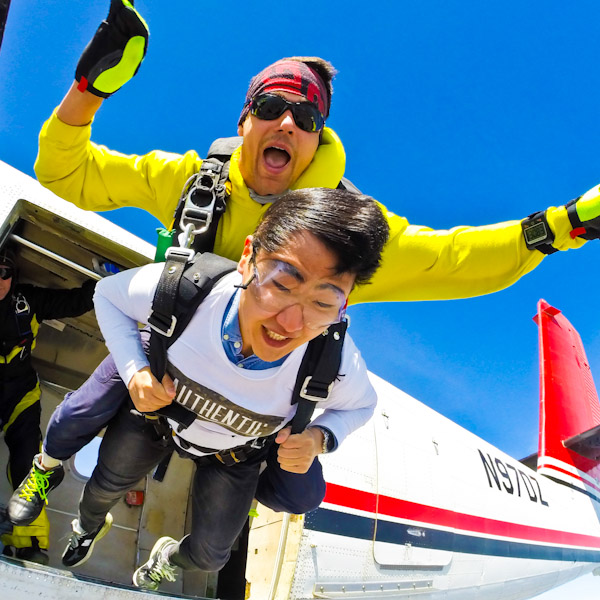 ---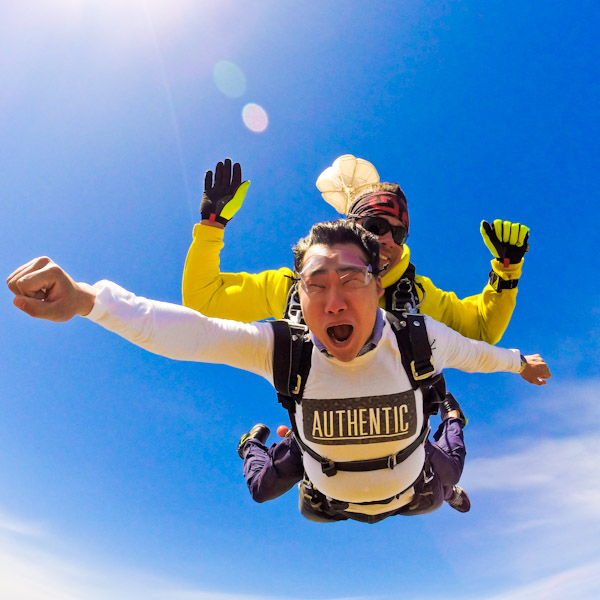 ---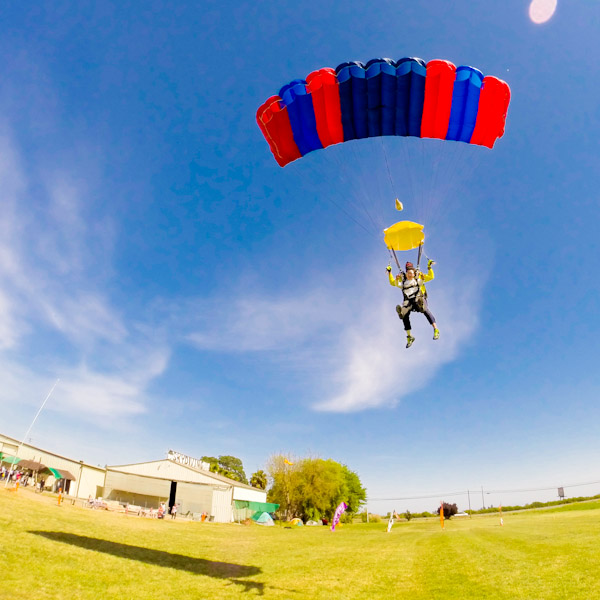 ---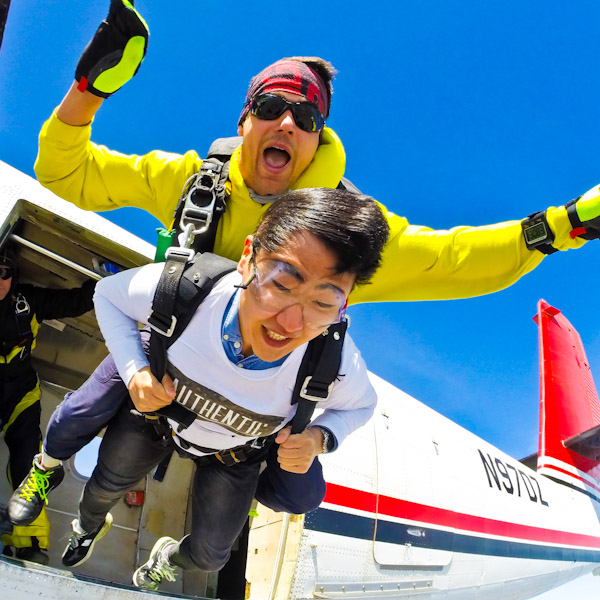 "I'm visiting student for english with many friends. Whole group was treated nicely. Very good service product. We all had great time." -Chan-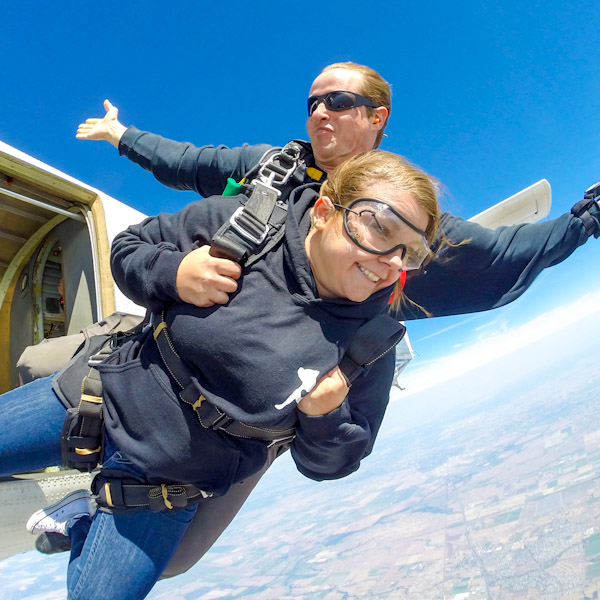 ---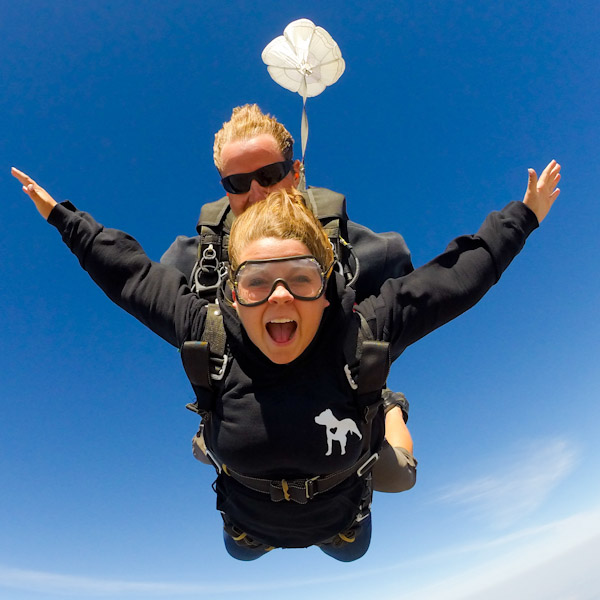 ---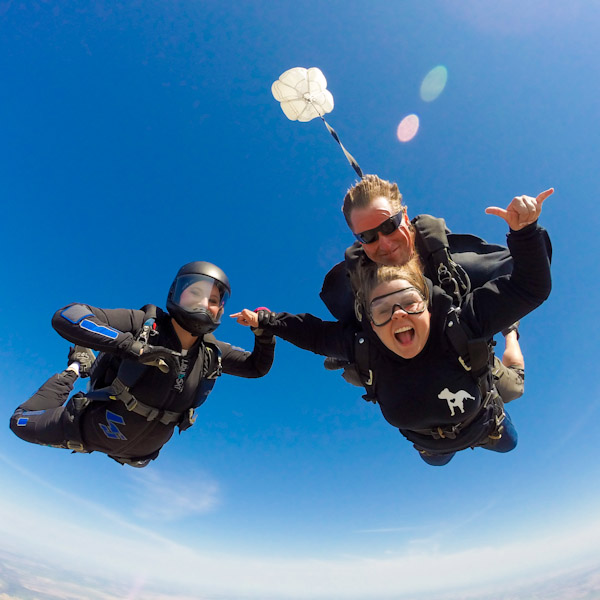 ---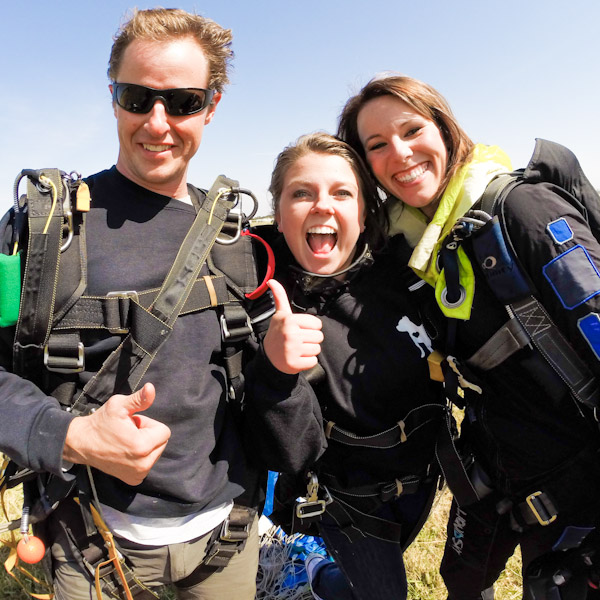 My Aunt FINALLY took me skydiving. The entire group is like one big family committed to nothing but FUN! I cannot thank everyone enough. I was super scared and they made me feel right at home throughout the entire experience. I want to become a skydiver! – Avery-
Interested?
Not sure what to do? What's the next step? Hover here.
Grab Your Special Flyer NOW!
1) Download it. Print it or Keep it on your phone.
2) Show up and Show it to the Front Desk on Arrival
3) Have the Time of your LIFE!
That's IT! Look forward to seeing you HERE!
Click Me!
* Price doesn't include tip for cameramen or instructors. Average tip is $10-20, each. Tandem without video and stills is $100. If it's your first time, get the full package. If you don't, you will regret it. You only do your first jump once!